Classic Reads For Girls
---
I know it comes as a shock, but I was a total bookworm growing up. Of course I read the usual Judy Blumes, Nancy Drews and VC Andrews books that all of my peers were reading. But, I also read beyond those popular books. These are some beloved classics that to me, still stand the test of time today. Many of these books are part of a series, which is wonderful for those of us who like to bond with the characters and have them live on in our imaginations. If you have a daughter who loves to read, or maybe who isn't sure if she does, share some of these treasures with her. Ages 8-12 The Little House Books, Laura Ingalls Wilder: I was given the boxed set written by Laura Ingalls Wilder, and I read and re-read them until they were tattered.
Ballet Shoes, Noel Streatfield: Although I was completely uncoordinated, I dreamed of becoming a dancer while reading Noel Streatfield's classic about three orphaned little girls in London who attend a ballet school.
Little Women, Louisa May Alcott: I could never get enough of the March sisters. Jo was such a role model to me for a girl who just went for what she wanted and didn't give up. These girls showed perseverance, compassion, spunk, and strength. The Secret Garden, Frances Hodgson Burnett: a lovely story about a nasty, spoiled little girl who learns to care and love through a new friends, and tending to Secret Garden on her uncle's estate.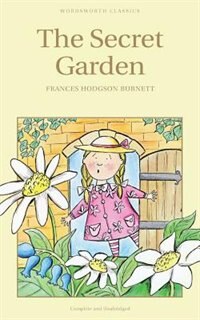 For Teens Go Ask Alice, Anonymous: Filled with graphic representations of teen sex, drugs, addiction, and what they can do to a life, this frank novel is maybe even more relevant today then when first published in the '70s.
Pygmalion, George Bernard Shaw: An amazing entry into the world of plays, and the basis for the musical My Fair Lady, this is truly is a story about a girl who finds that the grass isn't always greener on the more affluent side of the fence. A famous story about an idealistic Cockney girl who is the subject of an experiment on class and change in turn-of-the-century London.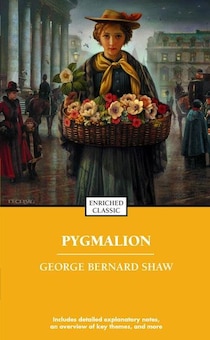 Jane Eyre, Charlotte Bronte: My mother had a boxed set of the Bronte sisters classics, including this one that resonated with me the most. A romantic story hidden about a girl ahead of her time, who wants to remain moral for her times, yet is incredibly strong and independent. I absolutely loved Jane! What were some of your favorites? Happy Reading!! Mara about.me/marashapiro Find more on: www.booksandbrands.ca and www.beniceorleavethanks.com