Ok, ok, I lied. We don't call this STOUP, we actually call it GOOP. But that is a terrible title, so I changed it.
Please don't call me "inauthentic" … it just didn't seem write to title a post "Goop for Cold Days"  I'm sure you understand.
But whatever you call it, this is awesome. And stoupy goopy, and full of deliciousness and if you haven't tried chicken stoup yet… this is a great way to start!
Start with a half dozen chicken thighs. No need to trim them.
Toss them in 3TBS of regular flour, a dash of salt & pepper and another TSP of either paprika or cayenne pepper.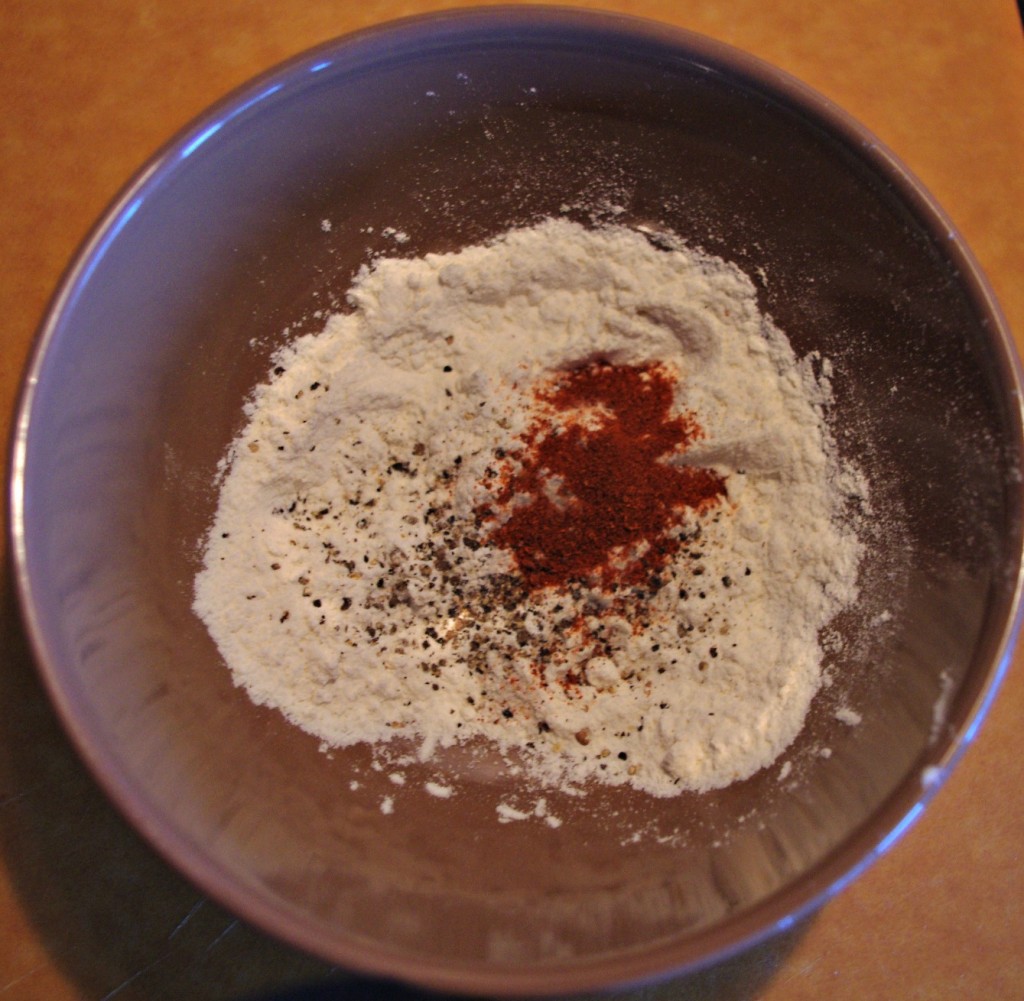 Once coated, throw them in a soup pot in a TBS (or 2) of Olive Oil.  Brown up each side until they are just "tanned"  You can choose to toss a diced onion in here as well if you want.  No pressure. . . just an option. Then cover with a box of chicken stock.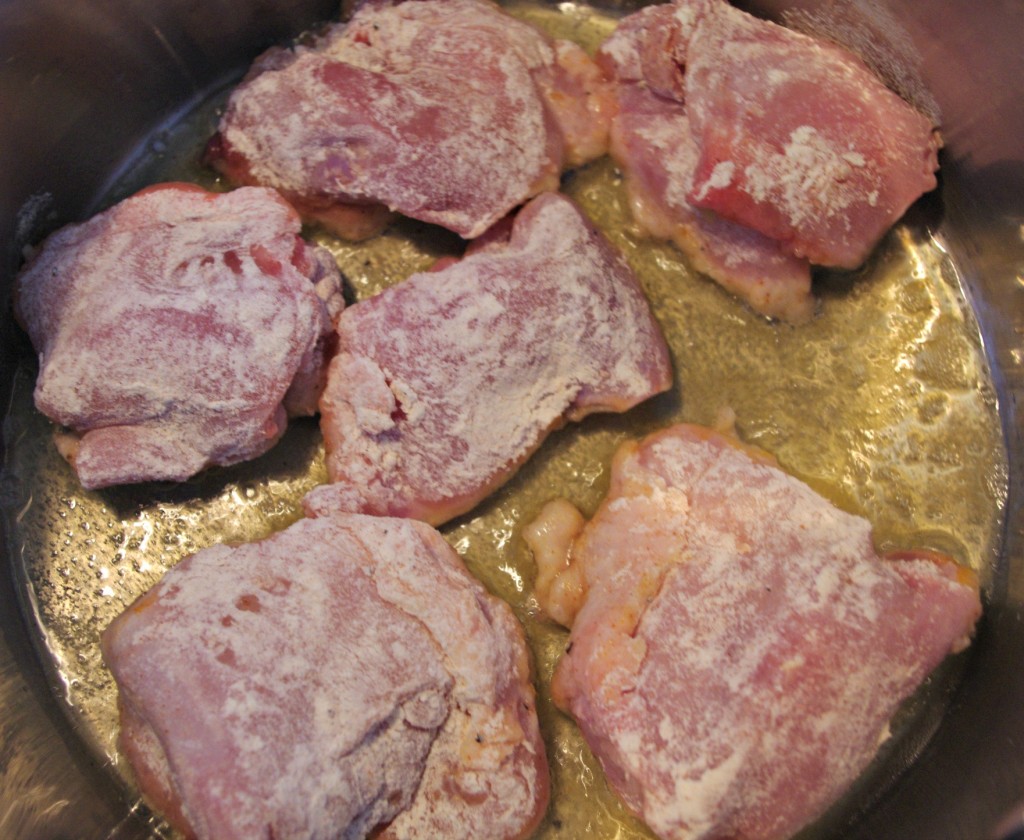 Best part of this recipe is using the very under used Savory seasoning from your spice rack.  Mine is always neglected and this is the ONLY recipe I use it in…
Toss in 2TBS of savory seasoning over the chicken & stock and pop a lid on it. Simmer the heck outta it (about 1 hr)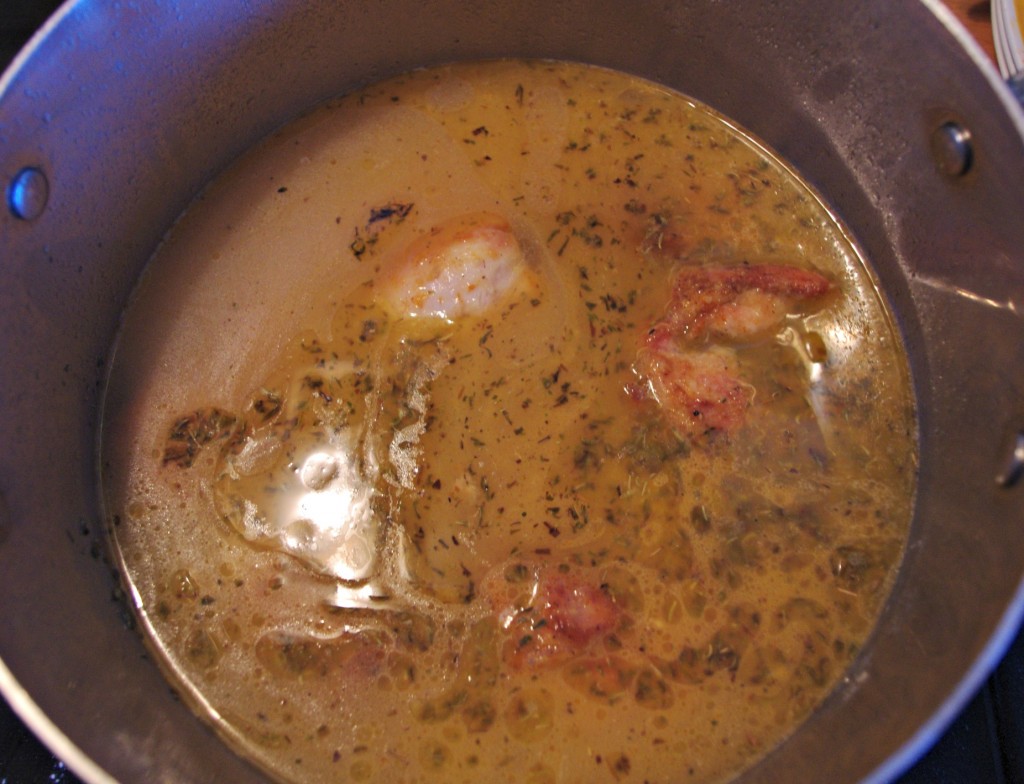 Check and use two forks to pull apart the chicken thigh meat. Much like you would do to pulled pork. . . except not (because it is chicken)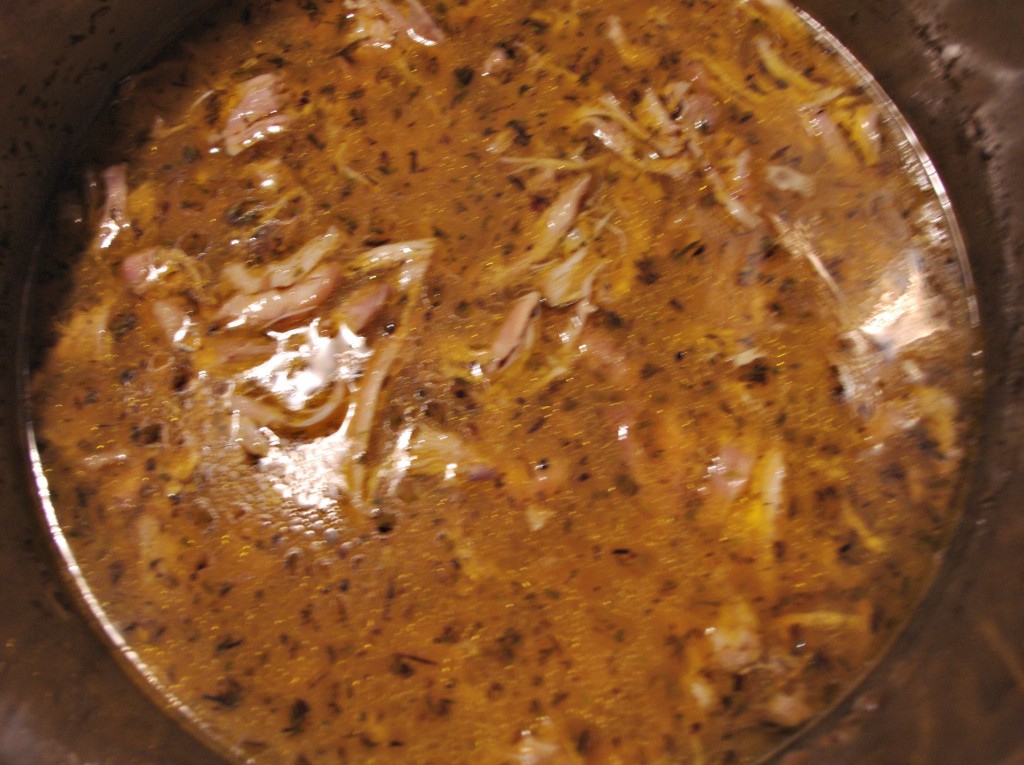 Leave it to simmer on low for another (min) 30 min and then pull some more.
THis can't be overcooked. Just make sure you don't run out of liquid in the simmering and if you are getting low, toss more in.
(sorry to be so unspecific, but cooking is an art, not a science)
For the last 20 minutes, add in some peeled and diced carrots, or a few beans to the stock.   I also add in more cayenne/paprika, salt & pepper (to season) and 1TBS of corn starch mixed with 1TBS cooled stock to thicken.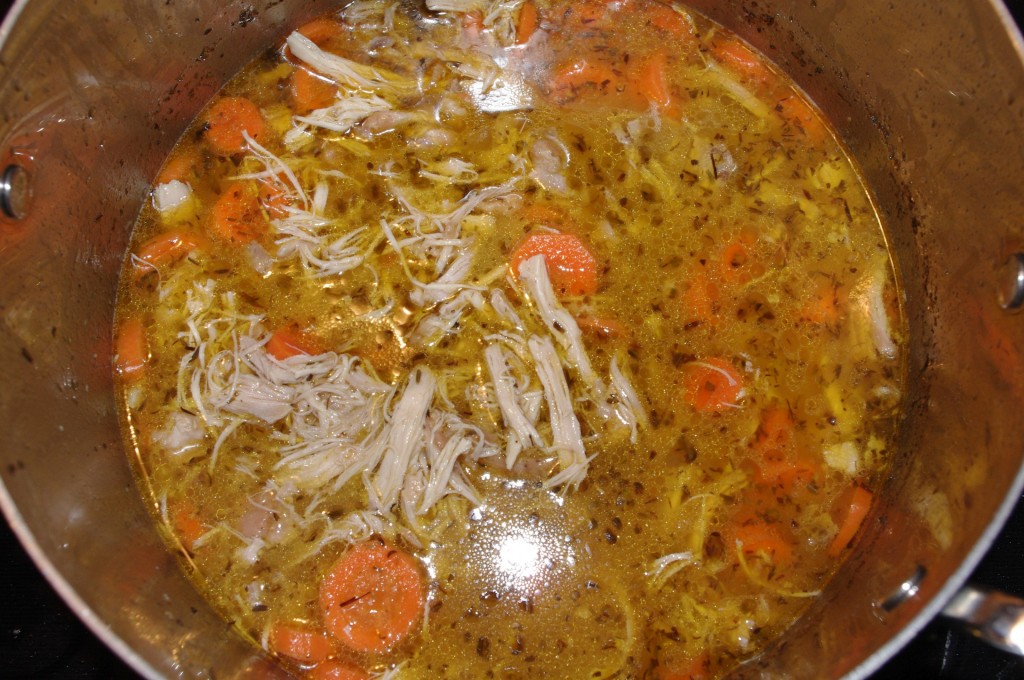 I like my goop thicker, so use your judgement and add starch until you like what you got.
Serve over (or alongside as in the cool pic) some long grain rice.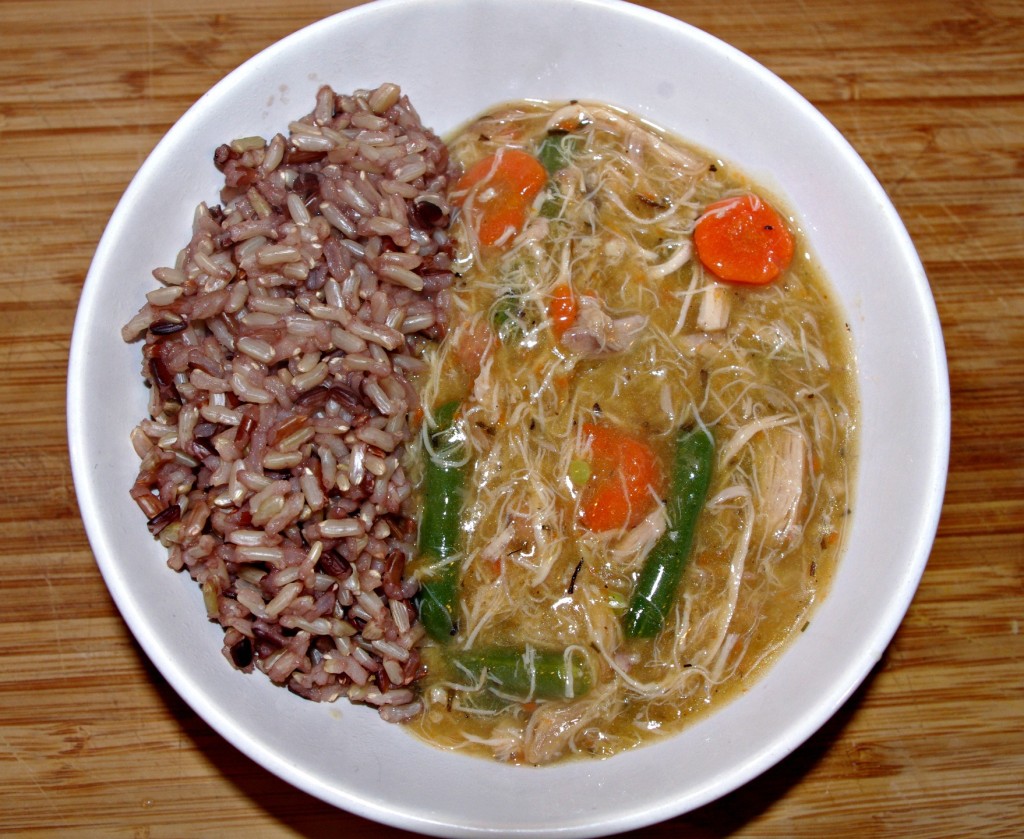 Amazing as leftovers as well – super hearty & delicious!
Stoup for cold days!
Recipe Type
:
lunch, dinner
Author:
Prep time: 10 mins
Cook time: 2 hours
Total time: 2 hours 10 mins
A thick and easy to gorge on Chicken Stoup… like a soup, but thicker, but not as thick as a stew…
Ingredients
4-6 chicken thighs
3TBS flour
Salt, pepper
1TSP cayenne (or paprika for tender tastebuds)
2TBS Olive Oil
small diced onion (optional)
1-2 Boxes chicken stock
2TBS savoury seasoning
1c diced carrots, and/or other vegetables
1TBS corn starch
Salt & pepper to taste
2c wild rice
Instructions
Coat chicken thighs in the flour mixture and sear in an oiled pan. Add in onions (optional) and stir until translucent. Add stock over chicken, and add savoury seasoning. Simmer, covered, 1hr.
Using 2 forks, pull chicken apart (like pulled pork) and continue to simmer for another 30 min. Check, re-pull and add in vegetables. Simmer for 20 more minutes and cook rice.
Add corn starch to thicken, and salt and pepper to taste. Serve over rice.
3.2.1263